This is the fourth in my series of posts wherein I get weird and write reviews for classic books in the form of letters to the characters. I'm re-reading all of Jane Austen's books in 2016, and it has so far been lovely, even with this one. May was Mansfield Park month, and I was looking forward to it, as it has been my least favorite Austen since I first read it, and thought that might make for an interesting reading experience. In fact, until now, it's the only one of her books I hadn't re-read. (Spoilers for a two hundred year old book to follow. Seriously, all the spoilers. Don't read this if you haven't read the book yet, which I do highly recommend the audio on, by the way. Juliet Stevenson is a great narrator.)
(Also, I finished this book in May and it is almost August. This review was not easy to write–this book is just not one that engages me.)
– – –
Dear Sir Thomas,
I think I'm supposed to like you, but I don't. You raised two largely useless children, and one that is sort of useful some of the time, but has an annoying propensity to mansplain things and fall for questionable women. You also treat your niece Fanny with indifference for most of her life. I know she doesn't make being her family easy (you could probably just look at her little face to see she's quietly judging you, and she probably doesn't make for a great conversationalist). But still, you don't pay attention to her until she's pretty. I don't know how else to interpret your actions.
And then you start playing favorites with her against your own children. I suppose it's nice that Fanny ends up with a father figure in her life, when her own is nothing special, but it makes you look like an ass. Raise frivolous, morally suspect children and then turn on them, that's what you do.
(When you yelled at Fanny and made her cry for refusing to marry a man she found unsuitable, I did hate you very much indeed. And I don't even like Fanny all that much! I just hate arrogant bullies.)
Dear Mr. Rushworth,
I think I'm supposed to find you ridiculous, but I just feel sorry for you. Nobody takes you seriously even before you marry Maria and she cheats on you with Mr. Foofy Pants I'm So Hot Right Now I Can't Even Contain Myself.
That's . . . all I got.
Dear William,
Mehhhh. You're okay. I'm really trying here, but Fanny likes you, and that's really your only identifying characteristic: being her only loved sibling.
Dear Susan,
But then you show up in the end, and I guess Fanny learns to love you, too, and you should be grateful for being taken out of that disgraceful uncivilized household and brought into a REAL household where you can learn to be a REAL person just like Fanny did. That is the lesson here.
Dear Mrs. Price,
I just feel like you don't care. You married for love, right? How did that work out for you? You're just basically like, TAKE MY CHILDREN, JUST TAKE 'EM, all the time. I don't get you, and I don't care to. I said Good Day.
Dear Henry,
Dear Mary,
Friends was after your time (and also you are fictional), but allow me to quote you a poem. It's called "The Empty Vase":
'Translucent beauty . . .
My vessel so empty with nothing inside.
Now that I've touched you,
you seem emptier still.'
An asshole wrote this poem, but you should probably think it over real hard.
In your case the emptiness is mostly because you're morally bankrupt, but you know, it works so I'm going with it. Please feel bad about sullying such a pretty face.
Dear Lady Bertram,
I don't know, man. Maybe pay more attention to your actual children than your dog?
Dear Julia,
You have terrible taste in men, and you are a terrible sister.
Dear Maria,
You have terrible taste in men, you are a terrible sister, and you make bad choices that hurt people.
(I do feel bad, though, that you will be the one suffering the scandal, and not Henry Crawford. He'll probably charm the skirts off some other gullible heiress and be just fine in the end.)
Dear Edmund,
The first time I read this book, I thought you were okay. Obviously a bit dim or shallow, to have misread Mary Crawford so completely, and not seen Fanny at all, but that's forgivable. This time through, though, I found you bothersome. You are soooo patronizing to Fanny, and so full of your own righteousness, I very much wanted to kick you in the pants. You think you are so much better than all your family members, including Fanny, but you're so busy being right, you can't even see your own faults. And this is never really rectified, to my satisfaction.
You shoulda groveled, son.
Dear Tom,
I don't know why, but I like you.
That's all. Go about your day.
Dear Fanny,
I feel like you are the key to understanding this novel, which is tough because for much of it, you are an empty center the plot just rotates around. You are almost completely passive, and even as you're just sitting there watching events unfold, we get almost nothing of your feelings regarding what's happening. Like, that whole thing with the ha-ha, you just watched those fools cross boundaries with each other and you could see the disaster coming, but you did nothing but sit there and judge them. That's right, people think you're sweet and kind because you're quiet, but you're not kind or sweet; you are silent because you do not feel safe enough to speak your peace. In reality, you are a pretty, judgmental little squirrel, with almost no compassion for the plights of others. Inside, I feel like your brain is just an unending mantra of, "Well, their own fault, really." That, and chains of looping images of Edmund with hearts floating over his head.
This was the key for me:
"The remembrance of all her earliest pleasures, and of what she had suffered in being torn from them, came over her with renewed strength, and it seemed as if to be at home again would heal every pain that had since grown out of the separation. To be in the centre of such a circle, loved by so many, and more loved by all than she had ever been before; to feel affection without fear or restraint; to feel herself the equal of those who surrounded her; to be at peace from all mention of the Crawfords, safe from every look which could be fancied a reproach on their account. This was a prospect to be dwelt on with a fondness that could be but half acknowledged."
You don't desire compassion or generosity in companions, you desire to be their equals. You only remained silent as a child, and even as your cousins committed wrongdoings, because you felt you had no power or right to speak. But your desire for equality does not translate to a wish for others to be equal as well. You're just in it for you. By the end, you've got Edmund, you're the center of the family (Julia, Tom, and Maria, we do not speak of). You don't hate them or wish them ill, but you won't try to help them.
You didn't want anyone paying attention to you when you were younger, not because you were modest or shy, but because you were afraid they'd find out what you really thought.
I am perhaps misinterpreting your actions, but I find you and your book perplexing, and the ultimate point of the narrative you're enmeshed in eludes me.
I do wish you well in your new happy life as the Princess of Mansfield Park.
Dear Mrs. Norris,
I find it fitting that you were immortalized in the minds of young children (and anyone else who loves Harry Potter) as a vicious, nosy cat. Like you, feline Mrs. Norris is a bothersome thorn, but not worthy of hatred, just pity in the end.
Mrow.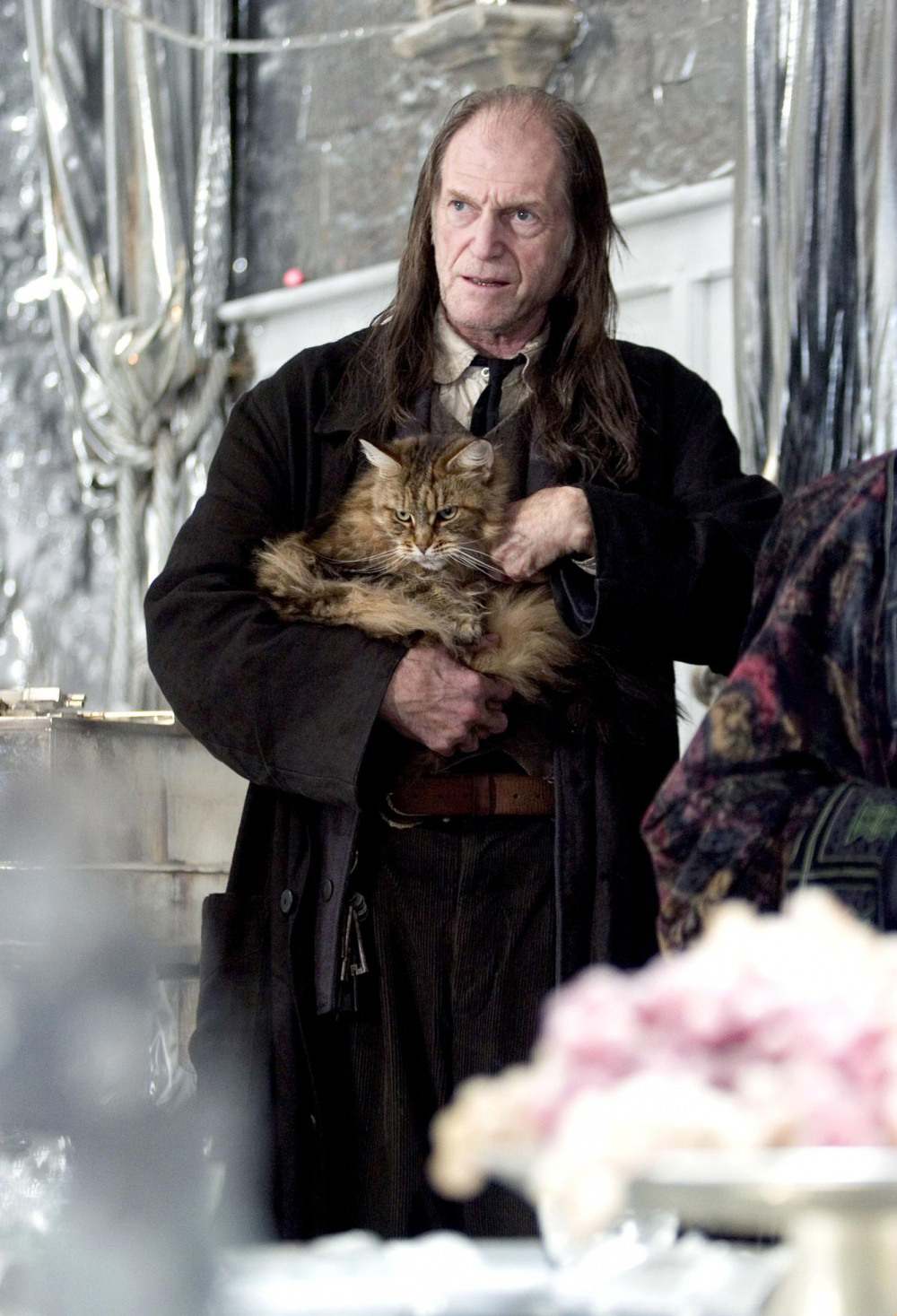 Love,
Ashley
—> Jane Eyre
—> Sense and Sensibility
—> Pride and Prejudice