"None but libertines delight in him."
Claudio and Hero love each other and want to get married. Beatrice and Benedick….well that's what the play is about.
Look this play makes no fucking sense what-so-ever. I mean, why is Hero wooed by someone else, in a mask? Why the fuck does Dogberry stumble around? And Claudio is dickweasel numero uno for believing Don John whatshisface…who meddles to actually give the play a plot. But then again, this is much ado about nothing so it does make sense that literally nothing of consequence happens.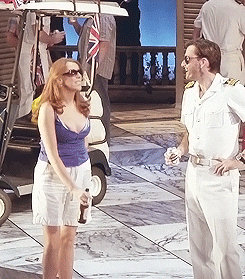 Don't care. I love me this play, because I love Beatrice and Benedick. Basically these people hate each other and spend most of the play insult-flirting with each other.
"I can see he's not in your good books,' said the messenger.

'No, and if he were I would burn my library."
The vicious barbs are traded non-stop – that is until all their friends decide that this battle of wits means that they really want to go to bone town. So they do what all friends do, take the piss out of them by convincing each of them that the other is in love with them, but will never say so because of stubbornness.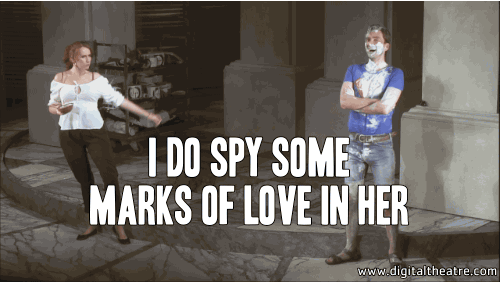 Benedick: "Then is courtesy a turncoat. But it is certain I am loved of all ladies, only you excepted: and I would I could find in my heart that I had not a hard heart; for, truly, I love none.

Beatrice: A dear happiness to women: they would else have been troubled with a pernicious suitor. I thank God and my cold blood, I am of your humour for that: I had rather hear my dog bark at a crow than a man swear he loves me.
I mean they're right though. They totally are. And that's what makes it so great. This play was written to be performed, to be a spectacle and a riot. It is with those images in my mind that I read this and so it goes; fave play is fave.