Tiffany Haddish's memoir The Last Black Unicorn is a trip! I first came across her on Jimmy Kimmel  retelling her now famous swamp tour Groupon story. She was hilarious and seemed like a ton of a fun. I'm so happy Groupon figured out what is up and has her doing commercials. I knew she was a comedian and starred in Girls Trip, but beyond that I didn't know much about her. Thus, I was super pumped to read her book. And it did not disappoint! If you can, I highly recommend you get the audiobook.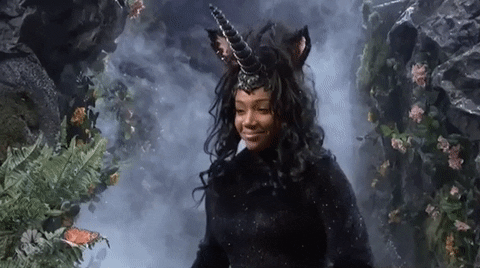 As expected, the book starts out with her childhood in Los Angeles. We learn her father left when she was young. Her mom remarried and had other kids. Her home life was hard especially when her mom was injured in a car accident where brain trauma led to mental illness. Tiffany was forced to care for her mom and her siblings. Her stepfather was no help at all. Eventually as one would guess, Tiffany and her siblings went into foster care. Their Grandma became their foster mother, but the state still was responsible for them. During these years, Tiffany didn't get much love or encouragement. Somehow she was placed in AP classes without being able to read! She would tell jokes and got kids to explain the reading to her. Luckily, she has a photographic memory that helped her retain the information for tests and papers. I honestly can't imagine how smart you'd have to be to get away with that trick for years. Her theater teacher finally caught on though and tutored her to bring up her reading level in 9th grade. All she needed was encouragement and confidence to succeed.
Through her social worker, Tiffany was picked for a comedy summer camp when she was 15. She had the chance to learn from Richard Pryor during the program. Unfortunately, she didn't instantly get into the business after the camp. She did use her personality and comedic skills to become the school mascot and a popular MC at bar mitzvahs on the weekends. She even started making good money at it. But when Tiffany turned 18, her Grandma put her out as the state wouldn't pay anymore. She was forced into the real world to get a full-time job at the airport. And y'know she got into some adventures at LAX. Tiffany has a knack for storytelling that really made her dating and work encounters come to life so vividly.
The book isn't all laughs and doesn't gloss over her hardships. Her relationship with her mom and the chapters on her ex-husband were especially heartbreaking. However, Tiffany appears to come out the other side with an inspiring zest for life. She finds humor in almost anything. The last chapters trace her hard-earned path to comedy stardom. She remembers advice and support she received from people like Kevin Hart and Queen Latifah. As a female comedian, she had to navigate sexism and avoid being taken advantage of by promoters and other comedians. Her journey was beyond inspiring. While reading, I felt like where has Tiffany been all my life?! I want more of her on my screen ASAP. Thankfully, she has quite a few things coming up – Tracy Morgan's new show on TBS, "The Last OG" and hosting the MTV Movie Awards. She'll be the first African-American female host. And if the stars aligned, I would love to hang out with her in person. Even Mary J. Blige wants to be her BFF. See Tiffany's spot on homage below. :)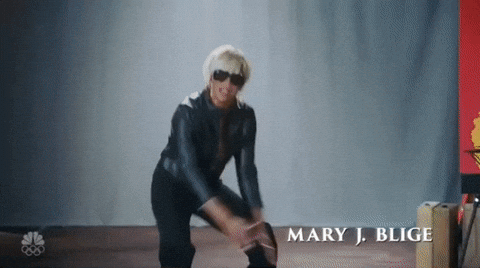 I'd highly recommend this book to anyone who loves comedic memoirs, inspirational yet hilarious advice on love and of course fans of Tiffany Haddish.
Read more of my writing on my blog, Confessions of a Pop Culture Addict.