This is the 6th and final book of the Scott Pilgrim volumes. I read only the final book, despite it being years since last revisiting the series*.
I first read Scott Pilgrim in my early 20's, back when I still believed in love and Michael Cera, but now I'm totally grown up and recognize Pilgrim for the whiny twat he is. PSYCH. I still love him.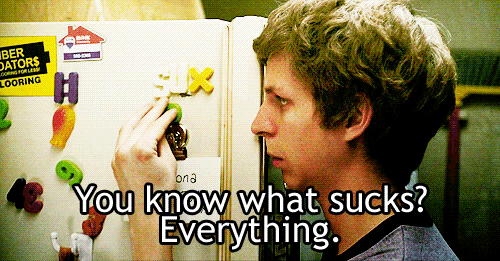 The Scott Pilgrim series tells the story of Scott who meets Ramona at a party and falls head over heels for her, but Ramona brings dangerous baggage in the form of seven evil exes that Scott must defeat in order to be with Ramona.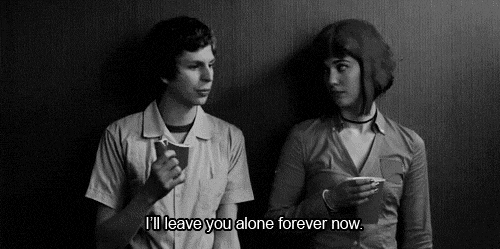 This is dangerous territory, easily falling into either damsel in distress or Manic Pixie Dream girl-territory, but O'Malley does a good job in highlighting the work both of the lovers do in order to grow and Ramona is never won, but she chooses to come back on her own. Ramona is flawed and she hurts Scott because she's figuring her own stuff out. Likewise Scott makes some choices that…oooh boy.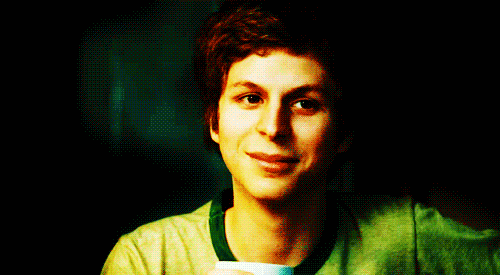 Jumping into the last book does really highlight how awfully self-absorbed Scott is, I was far removed from his emotional journey and the bonding that would take place, still O'Malley succeeds in portraying the complicated process of new relationships where each must let go of not only their own past, but each other's.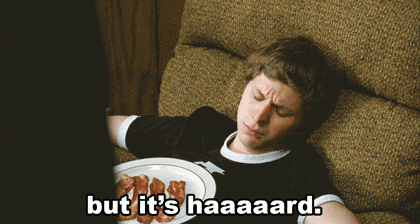 Scott fights Ramona's ex-partners, and she steps up in the final bits to fight them as well. But Scott also does his own bit of letting go so in the end when Scott takes Ramona's hand I am rooting for them, believing that if they just hold on tight they'll get to keep it. I still believe in love. And Michael Cera.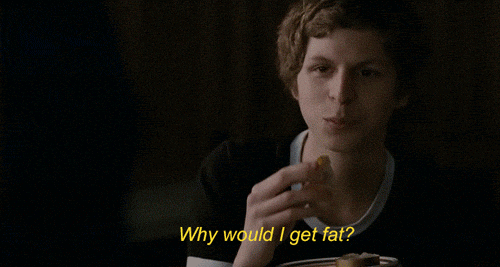 *this is obviously for CBR10 reasons and crossing of the sweet sweet squares.
CBR10Bingo: This is the end. It's certainly the end of my hopes of crossing off all the bingo squares