Robert Webb is the other half of the comedic duo featuring the greatest love of my life. So when he published How not to be a boy a couple years back I was CERTAIN I was gonna buy his book. The man behind some of my favourite comedy, writing about his life through a feminist lense.
SIGN ME THE FUCK UP.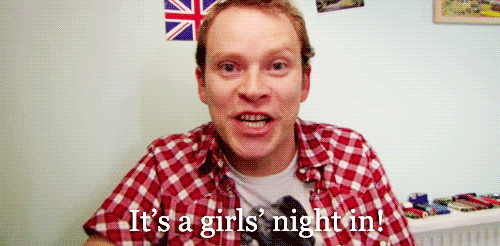 But yah. I never got round to it. Despite seeing his adorable face in the window of every fucking Waterstones for a year I just never got it. I love Rob, but he's not David Mitchell. He just lacks that…nasal? quality.
I would read glowing reviews, but I had no personal relationship with Webb's work, not really. I know him because he hangs with David Mitchell. And I finally listened to the audiobook to support…David Mitchell?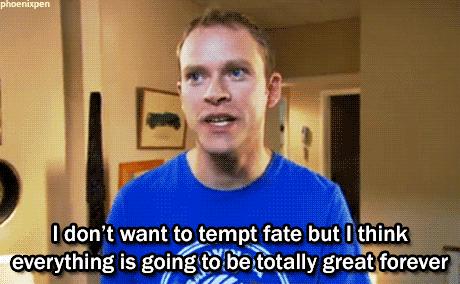 And that's pretty much why I finished it. I was waiting to read that part where he meets David and describes how awesome David is. He does meet David – finally – after hours of banging on about not studying for exams and how he's a twat about it. I get that the point of this book is that Rob is a twat because he tries to act within and simultaneously break free from masculinity, but I was just bored.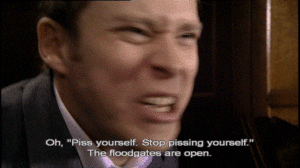 His feminist insights are written for someone who's never had a feminist thought in their life. It's written to empathize with men who come from very different lives than I do and while I appreciate Webb's ambition it just remains wholly uninteresting. He has a knack for choosing the most boring parts of his life and then stretching them out, you do not need to listen to someone narrate for 30 minutes the fact that they did not study. Omg so much narration about that and I was bored to tears.
Look. There are good bits in it. Bits where you see Robert learn things, but I can't help but feel we could have taken a more tightly edited road to that lesson and learn it just the same. Towards the end it does slightly redeem himself, but I was never enthralled with the book and I ended up speeding up the audio half way through. I love the concept of Robert Webb, but bhis is a great gift for men, who like Mitchell and Webb, but who are also a little bit sexist.
3/5 stars: