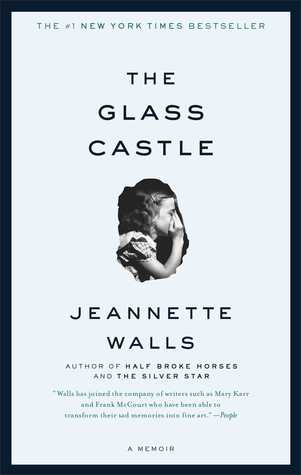 Jeannette Walls grew up with three siblings, an alcoholic father who drank every dime he made, and an artistic mother who made it very clear to her children that she blamed them for her lack of success. They often moved in the middle of the night — to flee the FBI, according to her father — and spent years in hard poverty. Throughout it all, Jeannette and her siblings banded together to care for each other, and drag each out of the messes that their parents constantly created.
"I wanted to let the world know that no one had a perfect life, that even people who seemed to have it all had their secrets."
Walls divides the books into a few sections. The majority of her childhood existed in the desert — New Mexico, California — and then her parents moved them to a tiny coal-mining town in West Virginia called Welch. She and her siblings had very little "parenting" growing up. Her father would disappear drinking for days at a time, returning only when he ran out of money. Her mother, focused on her painting, told her children that she would not coddle them — coddling, to her, including cooking for them and helping them when they were injured. As a result, Jeannette burned herself badly while cooking herself hot dogs at the age of 3. Her parents removed her from the hospital after a few days because they don't believe modern medicine can truly help a person heal. Their home in Welch rarely had power, had no running water, and everyone slept in a pile to stay warm. Even when her parents worked, they never had any money. They were talented, for sure — Jeannette's mother painted and drew; her father could fix anything and used his knowledge of physics to hustle pool. But these two people were fundamentally broken in some way, and their children spent years trying to overcome that upbringing (to various degrees of success)
This memoir reminded me a lot of Kimberly Rae Miller's Coming Clean, in which her hoarder parents — obviously very intelligent people with some sort of deep mental issue that no one ever addressed. Jeannette bookends the story with her current life in New York City — a life that occasionally includes spotting her now-homeless parents scrounging for food in the dumpster. When their children escaped to New York City one by one, the Wallses followed — but continued to live their lives on their own terms.
It's a sad book, but one full of Jeannette's humor and attempt to better things around her. It's wonderful to see how she, her brother and her older sister overcame their lack of schooling and other opportunities growing up. But it's hard to find out what happens to the youngest sister, and of course to see how her parents continued to live, even after their successful children reached out to them again and again.