This review contains spoilers for the first two Throne of Glass novels, and possible slight spoilers for this novel. Here be monsters!
Heir of Fire is the third book in the Throne of Glass series, which follows the adventures and exploits of Celaena Sardothien, world-famous assassin, King's Champion, and…heir apparent to a kingdom thought to be lost forever, apparently.
Oh! And she also has magical powers.
Celaena has been sent to a far off land (due to some machinations by Chaol, who was doing it all, of course, to protect her, which is the grossest, most annoying thing a love interest can do) to dispatch a king and his son. Instead, she spends all of her time boozing it up and trying to forget all of her troubles, which works about as well as you'd imagine.
She meets Rowan during one of her benders, who is a tortured Fae and blood-bonded (sure) to her aunt, Maeve, the most powerful fairy in all the land blah blah blah magic.
Speaking of the magic in this novel, while it was more than hinted at in the previous books, the addition of Celaena's magic…kind of came out of nowhere? I mean, sort of? It was hinted at but suddenly it was BOOM magic. I get that she has some power because of her lineage or whatever, and it makes sense when you find out more about her family, but suddenly she's like SUPER POWERFUL MAGIC GIRL. It seems unfair that she gets to be both Buffy and Willow.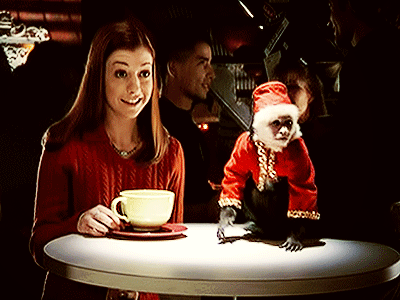 That's not to say that POOF she finds out she has magic and it's immediately easy for her to use it. Quite the opposite, in fact. Celaena makes a deal with her Fae aunt, Maeve (who is a tricksy sort, and not altogether on the side of the good) to learn how to use it (with the help of Rowan, who is to train her) in exchange for information about the Wyrdkeys, which she's hoping to use to dispatch the King of Adarlan. Sounds like a lot of work but, hey, this is her journey.
This novel introduces some welcome new characters, splitting up the trio of Dorian, Chaol, and Celaena and causing them to form new alliances. While at first this made the novel feel completely different from the first two, it wasn't necessarily a bad thing. Setting Celaena up against Maeve and Rowan, watching her struggle with her guilt and feelings of worthlessness in relation to a) not being able to easily use her powers and b) that possibly being the reason so many of the people she loves have died, was welcome after watching her fairly easily dispatch with her enemies in the first two novels. I grew to like her more in this novel, which was nice, and I'm looking forward to spending more time with her in future novels.
However. There were some character and story additions that left me a bit perplexed, namely the introduction of Manon and her exploits with training the wyvern for…War Games? I'm still not entirely sure what that was all about. I didn't dislike reading these parts, but I am wondering how it fits in with the rest of the story. It felt like I was reading an entirely different novel at times and, while I enjoyed it, I'll be interested to see how this is picked up in the next one.
All in all, I'm finding this an enjoyable series to read but am having trouble connecting with the characters on an emotional level. After reading some of the other reviews on Goodreads, I fear this may be because I am An Old and these books are maybe just not for me. At least, not in the way that makes me ALL CAPS lose my mind. It's a bit disappointing, ALL CAPS losing my mind over a book is my favorite thing ever.