I love the rat queens. The first book was amazing, fresh and funny. The second book was fast paced and hilarious. Before I read the third volume I went back and re-read the second one. That when I realized it was like a whole new book. I couldn't remember anything about it at all. Apparently this series quality is deteriorating. And fast.
It's been a week since I read the third one. And I can't really tell you what it's about.  There is a bunch of flashing back and forth, and a weird plot about a university take over that never quite makes sense for me. A lot of scenes where also more booby than the previous installments. One of the queens has a conversation with her brother and I felt like she was horribly exposed. Hips and boobs EVERYWHERE.
(There's a bunch of behind the scenes drama that I don't want to get into. Not because it's not important, but because it makes me sad. It might affect my opinion on it. It's hard to enjoy art made by people who condone domestic abuse. Especially art that supposedly celebrates women's lived lives and experiences.)
Graphic novels are built of two components: artwork and words. When you change one of those, you lose the heart of it. It's just not the same anymore. There is a warmth missing. It used to be that these characters genuinely seemed fond of each other. Now they just seem…there, thrown together to go on quests and not friends who team up. There is no common curiosity driving them. They just stumble along. And the book stumbles with them.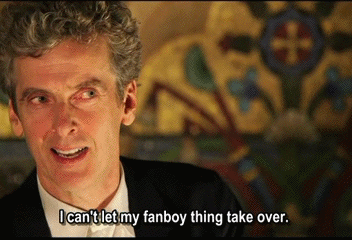 Too late. I'm totally gonna pick up the next one. I'll be reading this till the day I die or, someone, somewhere, produces more high quality female-driven content. So, till death then.