Breath of Fire is the second book in Amanda Bouchet's Kingmaker Chronicles series.This novel picks up moments after the end of book one with our heroine, Catalia Fisa, healing from deadly wounds. She has a knack for playing fast and loose with her life, much to the chagrin of her lover Griffin. Cat is the Kingmaker, she can detect lies from anyone. Possession of her is quite handy for anyone in power.  Cat's mother, Alpha Fisa, would rather manipulate her powers to maintain her iron fist upon the realm. She is basically magical Mommie Dearest. But Cat can steal magic even from fire from dragons to fight against her! Pretty neat, huh?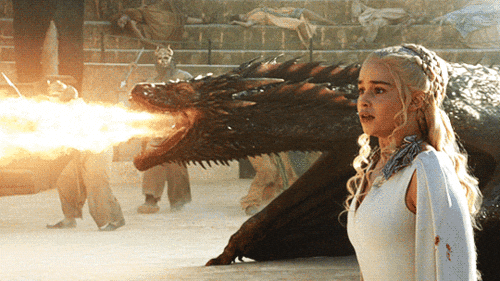 Cat only risks danger to save the people she loves, which has grown exponentially since the start of book one. She ran away from her kingdom of Fisa to hide amongst a magical circus with characters and powers alluded to in Greek mythology. Griffin disrupted Cat's semi-peaceful existence to drag her back to his kingdom of Sinta. Griffin and his family want Cat's help who to unite people within the realm of Thalyria. He didn't really ask, more so kidnapped her. One my peeves with the first book is his Alpha Male tendencies. Eventually, Cat joined their cause willingly when she recognized the Sintan royals truly want to help people rather than rule upon them. Also, Cat's mother sent magical creatures to attack them doesn't exactly entice a homecoming reunion.
Cat and Griffin fell in love in A Promise of Fire, but Breath of Fire solidifies their romance. Things start off a bit rocky because they both are stubborn and love to toss out ultimatums like candy. Eventually, they find their equilibrium. However, before they can live happily ever after, they must protect their kingdom from encroaching enemies in Tarva. And let's not forget Cat's mom in Fisa. Together with their band of warriors, they set off on an epic journey to beg the Ipotane, Centaur-like creatures, to protect the borders of Sinta. This journey extends into Odyssey-esque quests for Gods and battling mythical creatures like The Hydra. Luckily, Cat's Grandpa is Zeus, so she literally has the Gods on her side. That doesn't make the journey any less dangerous. Cat also wrestles with prophesied destiny: to rule all of Thalyria. The fate of the realm in her hands terrifies her. Much of the novel is her personal journey to understand her heritage and embrace her strengths.
I absolutely loved this book and cannot wait to read the next book, Heart on Fire. I pray Cat will kick her mom's ass by the end of the trilogy. Her mom is really an awful sociopath who would sacrifice her own blood to save herself. Cat and Griffin's romance hit an unexpected wall at the start of the book. At first, it threw me for a loop and had me wary of Griffin's character development. But Bouchet deftly steered them through their emotional crisis to become even more bonded. Besides their steamy romance, Bouchet really kicked the mythical action into overdrive. Cat and Griffin are push their physical limits several times over the course of the book. However, they realize only together can they complete these epic some would say impossible tasks. Instead of sacrifice, they refuse to give in and leave destiny to the Gods who empower them to survive.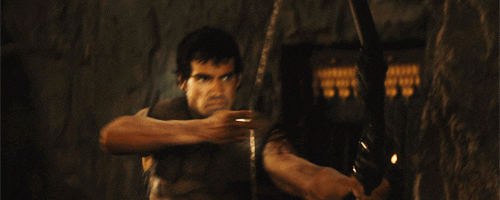 I highly recommend this book for fans of Game of Thrones who seek a non-doomed romance in their fantasy epic adventures. Book one is mandatory reading before delving into book two.
Read more of my reviews on my tumblr, Confessions of a Pop Culture Addict.