A Promise of Fire is the first entry in Amanda Bouchet's Kingmaker Chronicles. Our heroine protagonist, Cat, has been on the run for the past 8 years. At the start of this novel, she blends in with a magical circus. She tells fortunes and does fire tricks to pay her way. The circus becomes her adopted family with Cat helping out with performances from time to time. Things were going pretty well until a strange man catches her eye. He gives off the aura of a warrior with his big strong arms and arrogance. He is not alone, four strong men flank him. Alarm bells ring in Cat's head, triggering her fight or flight response that's been beaten into her since childhood. Because she is a soothsayer, prophesied to help make dynasties. And for that reason, many royals either want to kill or capture her.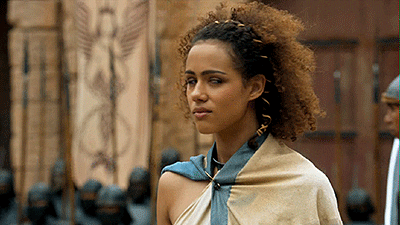 SPOILERS LIE AHEAD
Even though Cat is very clever, she can't out wit or fight this man. She attempts to fight him with magic, but it unexpectedly bounces off him. He does "ask" her to come with him. He knows what she is. He announces himself as Beta Sinta, the second in command of the southern Kingdom of Sinta. Cat refuses, so "of course" he has no choice but to kidnap her. Because she can't be trusted, he literally ties her to him with a magic rope. It's a LONG journey full of resistance and failed escape attempts back to his kingdom.
Each chapter of the journey reveals tiny clues about their magical world rife with Gods based on Greek myths and supernatural creatures. Cat is from Fisa, past the Ice Plains where the Alpha Fisa, Andromeda, rules with a magical iron fist. In Fisa, the royals kills their own siblings to increase their chances of inheriting or taking the throne by force. Family values are pretty nonexistent. Fisans find Tarvans tolerable, but hate the Sintans in the South as that kingdom has hardly any Magoi, magical beings in their bloodline. Somehow the Hoi Polloi, non magical aka Muggles, took power in Sinta where Cat's kidnappers hail from. She can't contain her curiosity on how a warrior tribe managed a coup over the Royal family. It takes a few chapters full of dangerous encounters, but Cat begrudgingly befriends her captors. Beta Sinta, now Griffin and his friends, Kato, Flynn and Carver, prove they are willing to protect her. Not just because she is a valuable asset. Her magic and strength impresses them. They earn each others respect despite Cat resisting at every turn. Even though the story kicks off with a kidnapping, this isn't a Stockholm syndrome love story. It's a case of fate. Literal Gods play prominent role in Cat's life. Events are set in motion before the book begins that brings these two strong characters together. There's real attraction between the two. It begins as lust, which she attempts to suppress because he's an Alpha male. As the story continues, it does grow into believable love.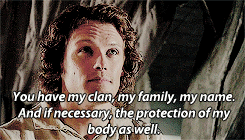 Despite the evil Andromeda on their heels to reclaim Cat, an ex-lover of Griffin's named Daphne causing trouble and the kingdoms at the brink of a power struggle, the two finally realize they can't live without one another.
Well that's me hooked on a new fantasy romance series! I have the next book lined up to review for CBR10. Can't wait to see if the prophecies circling these two come to pass. I highly recommend The Kingmaker Chronicles to any fans of Ilona Andrews, Richelle Mead and those who love stories filled with magic and battles.
Read more of my writing on my blog, Confessions of a Pop Culture Addict.